In every election cycle in Minnesota, the question is never "should we spy on, harass, or entrap a few peope?" No-because that is never a question-it's a foregone conclusion there as we saw with the Electronic Peeping Tom's of Minnesota, because spying in data bases, and people outside them using Infragard members, Stingray devices, and former FBI that work with current FBI to subvert due process at the internet switch is an every day thing there.
And now, in the climate of immunity and impunity that state psychopaths and others are encuraged into by the "seee somethng say something" climate of spyng on, and ratting out people, we see Indiana pharmacists have taken a cue, and have spied on a dead Minnesota rock star. see how it works in practice?
Pharmacists Busted for Looking Up Prince's Medical Records
The three Indiana pharmacists tried to access the late musician's records separately
By Newser Editors and Wire Services
Posted Oct 23, 2017 3:56 PM CDT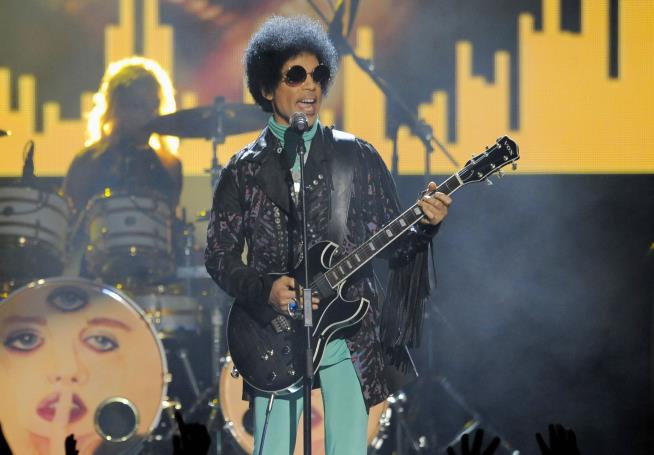 (Newser) – Three Indiana pharmacists have been reprimanded by state regulators for trying to access Prince's medical records within days of the music superstar's death last year, AP reports. The Indiana Board of Pharmacy issued letters of reprimand in the last three months and imposed penalties on the three after investigators with the state attorney general's office found they had tried separately to access Prince's medical records in April 2016 through a state database. Prince died April 21, 2016, of an accidental overdose of the painkiller fentanyl. All three pharmacists were found to have misused Indiana's online INSPECT database that pharmacists and physicians use to check controlled-substance prescription histories of patients.
Have you ever noticed how those people and organizations and institutions that advocate for the rape of our privacy, are themselves, sort of perverted? I experienced the Electronic Peeping Tom's of Minnesota for decades (and their peeping Tanya's too), and then other reporters, journalists, lawyers, and others woke up to these people leering in their windows. Because, database data theft is a real issue there.
In fact, these people are such voyeurs that they even try to normalize it. Here, look at "We are All Voyeurs," an 'art' show that makes that exact claim.
And, these also claim that they value anonymity when it favors their dirty political deeds, but take every chance they can to rape ours? Yeah-this is the DVIC in action-raw power abuse, disguised as goodguyism and all of their voyeuristic "good girls."And then, slander, voyeurism, and more.
And since 2001, we see how both sides of politics have run with privacy rape-but especially Progressives in the last 9 years, which has all but destroyed the Democratic party.
Here- have a look at  swishy pants swing voter and privacy rapist-James Comey, former head of the FBI, a man for whom no atrocity of due process violation is enough, hiding like any other fakerape SJW or a hasbara cockroach behind a fake account (how much ya' wanna bet the local Fusion Center DIDN'T target him?)Comey loves his own anonymity, even though he had a tendency of siccing the FBI DITU and ROU on anyone that his handlers in Lockheed Martin told him to:
(Newser) – For months, writers and social media observers have speculated that the person behind an anonymous Twitter account was none other than former FBI Director James Comey. And on Monday morning, Comey finally confirmed the rumors. NPR reports that Comey, who was fired by Donald Trump in May, tweeted a picture of himself gazing out over a country road, accompanied by the words "Goodbye Iowa. On the road home. Gotta get back to writing. Will try to tweet in useful ways." A friend of Comey's has since confirmed the account belongs to Comey.
http://www.newser.com/story/250520/pharmacists-busted-for-looking-up-princes-medical-records.html
Yah, Privacy rape, and database theft is a real thing. And-it's almost ALWAYS somoene under official cover doing it.